Buy Confirmation Dress Kitchener
When preparing for a confirmation ceremony, choosing the perfect dress is crucial. The process can be stressful, especially if one doesn't know where to start. If you're in Kitchener and you're searching for "Where Can I Buy A Confirmation Dress?" then you're in the right place. Our focus today is La Rondine Occasions – a store renowned for its beautiful, affordable, and quality confirmation dresses.
La Rondine Occasions is a top-rated dress shop in Kitchener. The store understands the importance of confirmation as a rite of passage in the Christian faith, and they aim to provide dresses that reflect this solemnity and joy. With a wide range of styles, sizes, and colours, La Rondine Occasions has a dress for every young girl preparing for her confirmation.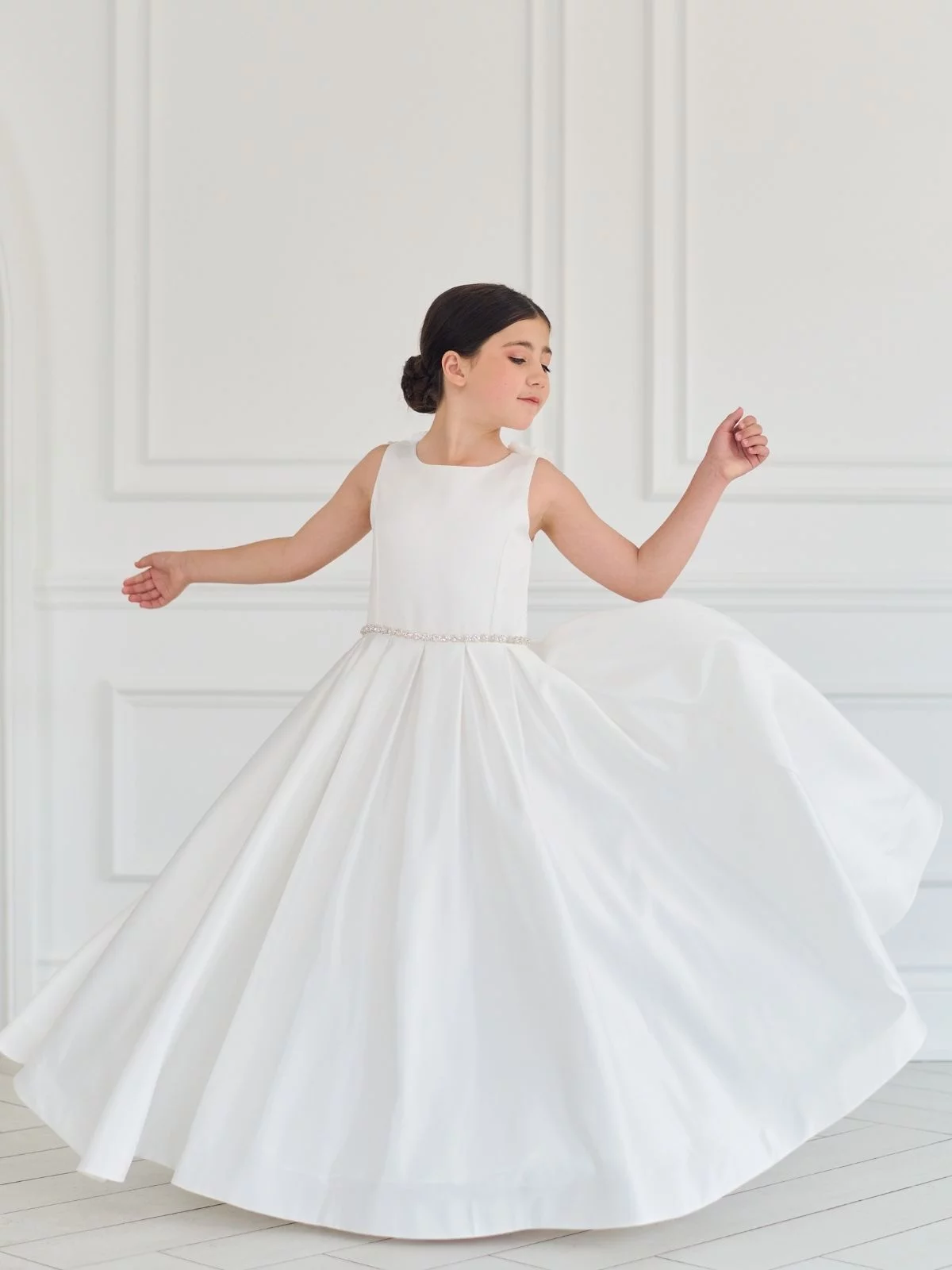 La Rondine Occasions
One of the reasons why so many people opt for La Rondine Occasions when looking to buy a confirmation dress in Kitchener is their variety. They cater to different tastes, making it easy for any girl to find a dress that fits her unique style. Whether you prefer a simple, understated look or a more elaborate design, this shop has got you covered.
Quality is another factor that sets La Rondine Occasions apart. They believe that a confirmation dress is more than just a one-time outfit. It is an important piece of clothing that holds sentimental value. With this in mind, they ensure every dress is made from high-quality materials that can withstand the test of time. When you buy a confirmation dress from La Rondine Occasions, you're investing in an item that can be cherished for years to come.
Confirmation Dress Shops Kitchener
Despite offering top-quality confirmation dresses, La Rondine Occasions makes a point to keep their prices affordable. They understand that planning a confirmation ceremony can be costly, and they strive to provide options that won't break the bank. The store offers various price ranges to cater to different budgets, making it a go-to destination for dress shopping in Kitchener.
La Rondine Occasions also stands out for its exceptional customer service. The staff is friendly and knowledgeable, ready to help every customer find a dress that suits her best. They make the process of buying a confirmation dress in Kitchener effortless and enjoyable.
Apart from confirmation dresses, La Rondine Occasions also offer a variety of other special occasion outfits. So, whether you're preparing for a first communion, a prom, or a wedding, you can always count on this store to have just what you need.
Affordable Confirmation Dresses
In conclusion, if you're planning a confirmation ceremony in Kitchener and wondering, "Where can I buy a confirmation dress?", La Rondine Occasions should be at the top of your list. With their wide variety, top-quality dresses, affordable pricing, and outstanding customer service, they make the process of finding the perfect dress a breeze. Visit La Rondine Occasions today and let them help you find a dress that will make this important day even more special.
Remember, a confirmation dress is not just a dress. It is a symbol of growth and acceptance in faith. It should be special, just like the day itself. And at La Rondine Occasions, they ensure every girl feels special in their dress on her confirmation day. So why wait? Start your dress shopping in Kitchener at La Rondine Occasions today!