Modest Confirmation Dresses
Are you in the midst of planning a religious ceremony in Brantford and have found yourself wondering, "Can I find a modest confirmation dress in Brantford?" You are in the right place. The answer is a resounding 'Yes' at La Rondine Occasions. We are here to help you find the perfect dress for this significant event in your life.
We understand that the day of confirmation is a sacred occasion. It symbolises a profound and spiritual step in a person's journey of faith. To honour this milestone, it's essential to choose a dress that mirrors the solemnity and sanctity of the occasion. At La Rondine Occasions in Brantford, we offer an array of modest confirmation dresses that adhere to the conventional codes of dressing during such a holy event, without compromising on style and elegance.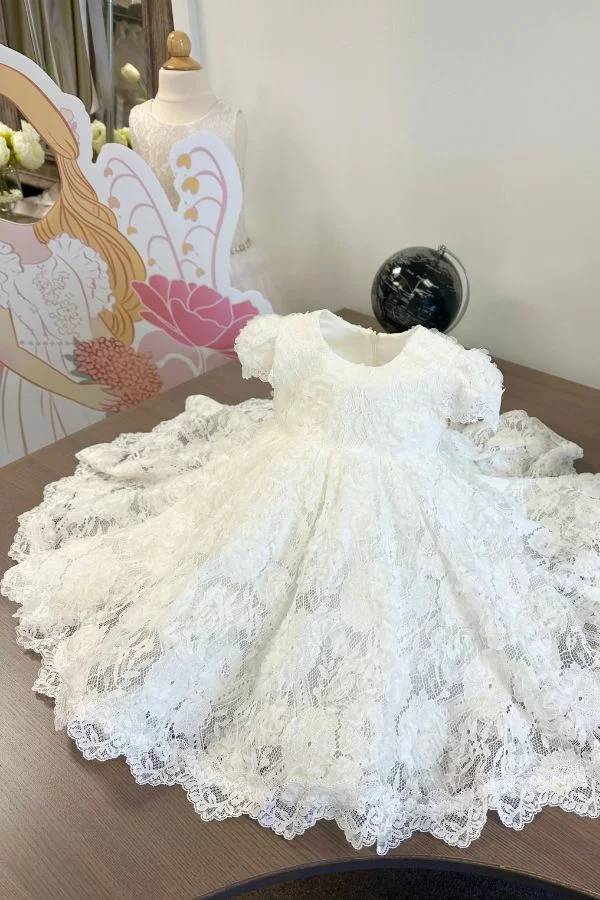 La Rondine Occasions
At La Rondine Occasions, we believe that modesty and fashion are not mutually exclusive. We are here to prove that you can dress modestly for your confirmation and still look absolutely stunning. We offer a variety of styles, colours, and sizes to ensure that every young woman can find a dress that makes her feel beautiful, confident, and comfortable.
While searching for the perfect dress, you might be overwhelmed by the many styles and options available. Don't worry! Our knowledgeable and friendly staff are always on hand to guide you through our extensive selection of top-quality confirmation dresses. They can provide insights on what styles would best suit your body type, personality, and the specific requirements of the ceremony.
We are proud to be the go-to store for modest confirmation dresses in Brantford. Our reputation has been built on our commitment to quality, variety, and customer satisfaction. All our dresses are crafted from high-quality materials and designed with an eye for detail and a heart for meaningful style.
Religious Ceremony Dresses
We understand that choosing a modest confirmation dress is as much about personal comfort as it is about adhering to the sanctity of the occasion. Therefore, we provide a relaxed and welcoming shopping environment where you can take your time to browse, try on different styles, and find the perfect dress that meets your needs.
Shopping at La Rondine Occasions is not just about finding a dress – it's about experiencing a journey. From the warm welcome you receive when you walk through our doors, to the moment you find your perfect dress, we're here to make sure every step is memorable and enjoyable.
In addition to our range of modest confirmation dresses, we also offer a collection of accessories to complete your look. From delicate veils and gloves to elegant shoes and jewellery, we ensure that you can find all you need for your confirmation day in one convenient location.
Quality Confirmation Dresses
In summary, if you're wondering, "Can I find a modest confirmation dress in Brantford?" the answer is certainly 'Yes,' and you can find it at La Rondine Occasions. With our vast selection of beautifully designed and high-quality dresses, coupled with our attentive and experience team, we are confident that you will find the perfect confirmation dress that reflects your faith, personality, and style.
Visit us today at La Rondine Occasions in Brantford and let us help you make your confirmation day even more special with a dress that you will cherish and remember.