Confirmation Dress Stores
In the heart of Hamilton Ontario, Confirmation Dress Stores are plentiful, but none can quite compare to the exquisite offerings at La Rondine Occasions. This standout store has earned a reputation for its high-quality dress collections and exceptional customer service, making it the go-to destination for confirmation dresses and gowns for special occasions.
Whether you're shopping for a confirmation, baptism, wedding, or any other special occasion, La Rondine Occasions in Hamilton, Ontario, has a vast array of stylish and beautiful dresses to choose from. As one of the top Hamilton Ontario Confirmation Dress Stores, it offers a wide selection of high-quality dresses that cater to all tastes and budgets.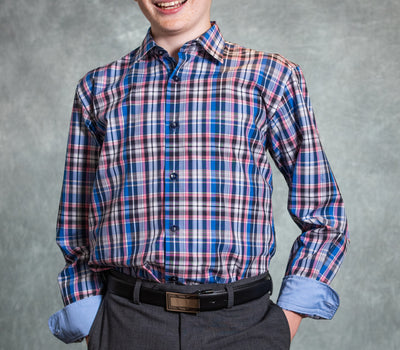 La Rondine Occasions
La Rondine Occasions has an extensive range of gowns for all ages, from delicate dresses for young girls making their Confirmation to sophisticated styles for women attending a special event. Their collection showcases timeless elegance and current fashion trends, ensuring that every customer finds a dress that suits their style and fits perfectly.
One of the reasons why La Rondine Occasions stands out among Hamilton Ontario Confirmation Dress Stores is its commitment to providing personalized customer service. The friendly and experienced staff at La Rondine Occasions are always on hand to offer expert advice and guidance, helping customers find the perfect dress for their special occasion. They take the time to understand each customer's unique needs and preferences, ensuring a satisfying shopping experience.
Another noteworthy feature of La Rondine Occasions is their commitment to quality. They source their dresses from reputable designers and manufacturers, ensuring every dress in their collection meets the highest standards of quality and craftsmanship. Whether you're shopping for a simple confirmation dress or an elaborate gown for a special occasion, you can be sure you're getting a dress that's well-made and designed to last.
Dress Stores in Hamilton Ontario
In addition to confirmation dresses, La Rondine Occasions also offers a wide range of accessories to complete your outfit. From shoes and handbags to jewelry and hair accessories, they have everything you need to put together a stunning ensemble. This makes La Rondine Occasions a one-stop-shop for all your special occasion needs, saving you time and effort in finding matching accessories for your dress.
La Rondine Occasions is conveniently located in Hamilton, making it easily accessible for customers from all over Ontario. The store's welcoming and stylish showroom provides a comfortable and enjoyable shopping environment. Plus, with their wide-ranging collection of dresses and accessories, you're sure to find everything you need for your special occasion.
Special Occasion Dresses
Whether you're preparing for a confirmation or any other special event, you can trust La Rondine Occasions to provide a memorable shopping experience. As one of the best Dress Stores in Hamilton Ontario, they offer a wide selection of beautiful dresses and accessories, backed by professional and personalized customer service.
So, the next time you're in search of the perfect dress for a special occasion, consider La Rondine Occasions – a leading name among Hamilton Ontario Confirmation Dress Stores. It's more than just a dress store; it's a place where you can find the perfect outfit and accessories to make your special occasion truly unforgettable. Visit La Rondine Occasions today and discover a world of elegance, style, and quality.