Confirmation Dresses Guelph
In the picturesque city of Guelph, Ontario, shopping for a confirmation dress is not just a chore, but an exciting experience. From the historical downtown to modern malls, Guelph offers a vibrant landscape of distinctive dress stores. Among these, one stands out – La Rondine Occasions. Known for its beautiful assortment of confirmation dresses, La Rondine Occasions is raising the standard for Guelph Ontario Confirmation Dress Stores.
At the heart of Guelph, La Rondine Occasions is a stunning boutique that tailors to every child's dream confirmation dress. Run by a passionate team with an eye for detail and style, La Rondine Guelph is the go-to place for anyone seeking a unique and memorable dress for the significant occasion.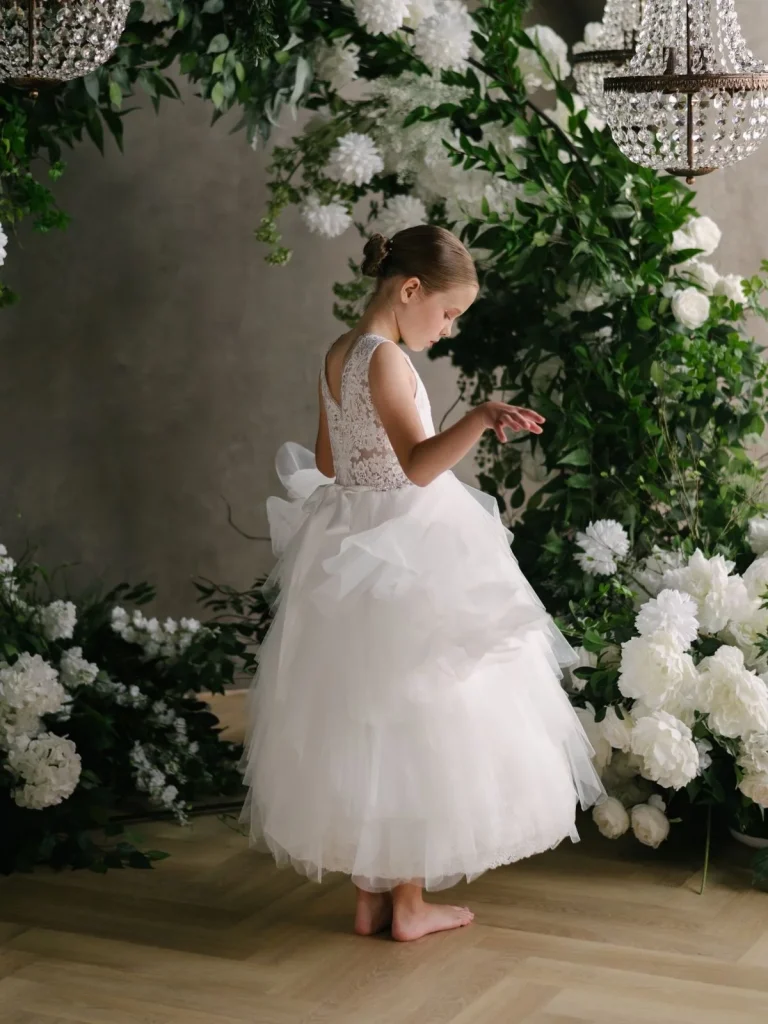 La Rondine Occasions
The moment you step into La Rondine Occasions, you'll be greeted by a wide array of beautiful dresses. Each piece is carefully selected to ensure it meets the high-quality standards of the store. Whether your preference is a traditional white dress or a modern, stylish piece, La Rondine Occasions has it all. It's no wonder that it is considered one of the best dress stores in Guelph, Ontario.
Shopping for a confirmation dress at La Rondine Guelph is an experience in itself. The staff is attentive and friendly, ready to offer assistance and advice as you sift through their extensive collection. They understand that selecting a confirmation dress is a significant part of the preparation for this important milestone. That's why they ensure that each customer receives a personalized shopping experience, catering to their individual needs and preferences.
What sets La Rondine Occasions apart from other Guelph Ontario Confirmation Dress Stores is its dedication to providing only the highest quality dresses. They believe that every young girl deserves to feel beautiful and special on her confirmation day. Each piece in the store is made with care and precision, providing a perfect blend of comfort and elegance.
Best Dress Stores in Guelph
One of the unique features of La Rondine Occasions is its extensive size range. Understanding that every child is unique, they offer dresses in a variety of sizes. Whether you're shopping for a petite or a plus-size dress, La Rondine Guelph has a perfect dress for everyone.
The dresses at La Rondine Occasions are not just about their physical appeal. Each dress has a story to tell, showcasing the store's commitment to preserving the tradition and meaning of the confirmation ceremony. They provide dresses that are not just aesthetically pleasing but also hold a deeper symbolic significance.
In addition to confirmation dresses, La Rondine Occasions also offers a range of accessories to complement the dresses. From shoes to veils, everything you need to complete the perfect confirmation outfit can be found in this store. This one-stop-shop approach makes the experience convenient and enjoyable for customers.
La Rondine Guelph
La Rondine Occasions goes beyond selling dresses. They value their customers and strive to build lasting relationships with them. They understand that shopping for a confirmation dress is more than a transaction; it's a journey filled with precious moments and memories. That's why they go the extra mile to make each customer's experience unforgettable.
In conclusion, La Rondine Occasions is more than just a confirmation dress store. It's a hidden gem in Guelph, Ontario, providing exceptional service and high-quality dresses. Their dedication to customer satisfaction, combined with their wide selection of beautiful dresses, makes them one of the best Guelph Ontario Confirmation Dress Stores. Whether you're a local resident or visiting Guelph for the first time, make sure you visit La Rondine Occasions – it's a shopping experience you won't forget.