Confirmation Dress Burlington
Are you preparing for a significant milestone in your spiritual journey and wondering, "Where can I buy a Confirmation dress in Burlington?" Look no further, as we bring to you one of Burlington's finest – La Rondine Occasions.
Confirmation is not just a crucial rite in the Christian faith; it also signifies a young girl's transition into womanhood. The significance of this event is well reflected in the elegance of the Confirmation dress, which makes finding the perfect dress an essential part of the ceremony. This article will guide you to the top destination for your quest – La Rondine Occasions in Burlington.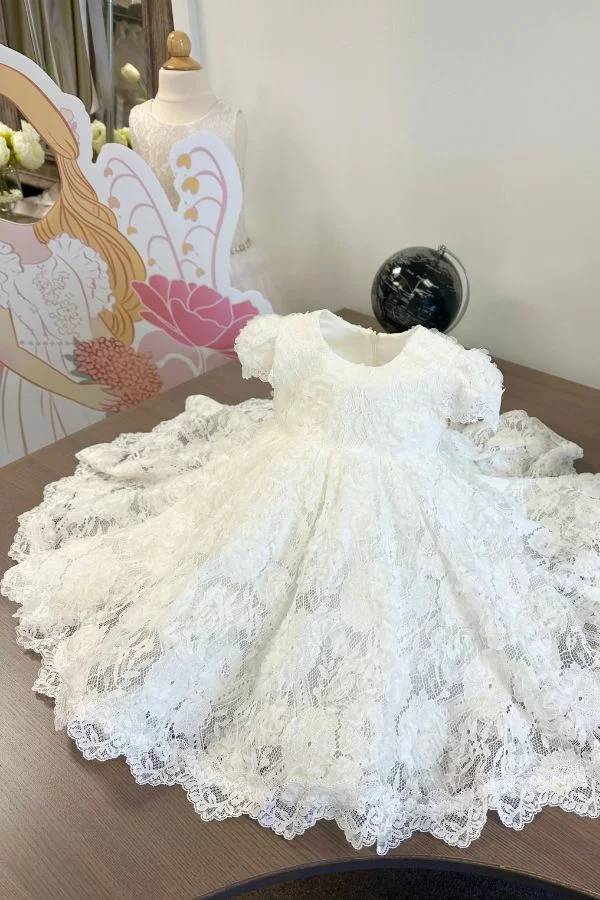 La Rondine Occasions
La Rondine Occasions has been serving as a fashion paradise in Burlington for many years. Known for its extensive collection of beautiful and sophisticated Confirmation dresses, this store ensures you find exactly what you're looking for. Whether you prefer a classic white gown or a trendy two-piece set, the wide range of Confirmation dresses available at La Rondine Occasions will not disappoint.
Not only does La Rondine Occasions offer an impressive selection of Confirmation dresses, but it also provides personalized customer service. The friendly and knowledgeable staff are always on hand to help you find the perfect dress that complements your style and body type. They understand the significance of the Confirmation ceremony and ensure you look and feel your very best on this special day.
What sets La Rondine Occasions apart from other stores in Burlington is the quality of their dresses. Every Confirmation dress in their collection is exquisitely crafted with attention to detail. The dresses are made from the finest materials, ensuring they not only look good but also feel comfortable on your skin.
Buy Confirmation Dress
The process of buying a Confirmation dress at La Rondine Occasions is also very seamless. You can walk into their physical store in Burlington, or if you prefer shopping from the comfort of your home, you can visit their online store. Their efficient delivery service ensures your dress is delivered to your doorstep in no time.
In addition to Confirmation dresses, La Rondine Occasions also has a beautiful collection of accessories to complete your look. From delicate veils to charming headbands and elegant shoes, they have everything you need to shine on your Confirmation day.
Price is another factor that makes La Rondine Occasions the best place to buy a Confirmation Dress in Burlington. Despite the high-quality dresses and exceptional service, their prices are very affordable. They believe that everyone should have access to a beautiful Confirmation dress, regardless of their budget.
Best Place to Buy Confirmation Dress
If you're in Burlington and wondering where to find the perfect Confirmation dress, La Rondine Occasions is your answer. This store not only provides a wide selection of dresses but also ensures a pleasant shopping experience with their personalized service.
In conclusion, when it comes to buying a Confirmation dress in Burlington, La Rondine Occasions is the top choice. Their quality, variety, customer service, and affordable prices make them stand out among the rest. So, set your worries aside and make your Confirmation day unforgettable with a beautiful dress from La Rondine Occasions. Whether you choose to shop in-store or online, La Rondine Occasions promises to deliver the best.
Experience the joy of finding your perfect Confirmation dress at La Rondine Occasions – the best place to buy a Confirmation dress in Burlington. Don't wait for the eleventh hour; visit La Rondine Occasions today and make your Confirmation day even more special.