Buy Confirmation Dress
When it comes to finding the perfect dress for a special occasion like a confirmation, it can be a daunting task. Where can one buy a confirmation dress in Brantford that is stylish, beautiful, and appropriate for the occasion? The answer is La Rondine Occasions.
La Rondine Occasions is a one-stop shop for all your confirmation dress needs in Brantford. They offer an extensive range of confirmation dresses that are not only stunning but also respectful of the religious ceremony's significance. In this guide, we will take you through why La Rondine Occasions should be your go-to place to buy a confirmation dress in Brantford.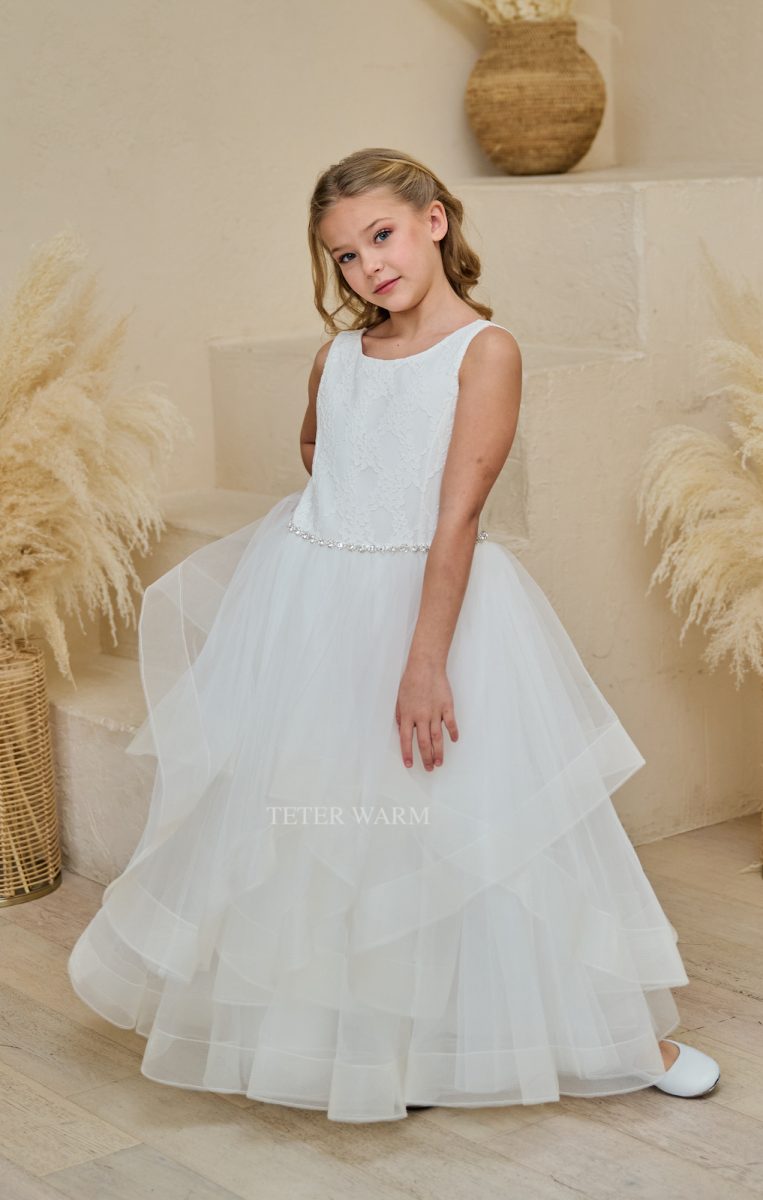 La Rondine Occasions
Located right in the heart of Brantford, La Rondine Occasions is a premier boutique that specializes in dresses for special occasions. They have been in the business for years, and their experience and expertise shine through in the quality of the dresses they offer. Their range includes everything from classic styles that respect tradition to modern designs for those looking for something a little different.
So why should you choose La Rondine Occasions to buy a confirmation dress in Brantford? Here are some compelling reasons.
Firstly, the quality of their dresses is unmatched. Each dress is carefully selected from renowned designers known for their craftsmanship and attention to detail. This means that when you buy a dress from La Rondine Occasions, you're not just getting a dress, you're investing in a piece of art.
Confirmation Dresses
Secondly, they value customer satisfaction above all else. The staff at La Rondine Occasions are dedicated to helping you find the perfect dress. They offer personalized service, taking the time to understand your needs and tastes. Whether you know exactly what you're looking for or need some guidance, their friendly and experienced staff will be there to assist you every step of the way.
Thirdly, their range of dresses is extensive. Whether you prefer a traditional style or a more contemporary one, you're sure to find a dress that suits your taste. They carry dresses in a variety of colours, designs, and sizes, ensuring that every girl can find the perfect dress for her confirmation.
Additionally, shopping at La Rondine Occasions is a stress-free experience. Their store is designed to be inviting and comfortable, allowing you to browse at your leisure. Their staff are always on hand to provide any assistance you need, but they also respect your space and let you shop at your own pace.
Shopping in Brantford
Finally, the location of La Rondine Occasions is ideal for those looking to buy a confirmation dress in Brantford. They are centrally located, making them easily accessible from all parts of the city. This means that you don't have to travel far to find the perfect dress for your special day.
In conclusion, if you're wondering where to buy a confirmation dress in Brantford, La Rondine Occasions should be your top choice. With their high-quality dresses, personalized service, extensive range, stress-free shopping environment, and convenient location, they tick all the boxes for the perfect shopping experience. So why wait? Head over to La Rondine Occasions today and find the perfect confirmation dress that will make your special day even more memorable.