Best Stores For Confirmation Dresses
In the beautiful city of Oakville, preparing for a confirmation ceremony requires a special dress for a special occasion. The question often asked is, "What are the best stores for confirmation dresses in Oakville?" Various stores offer beautiful dresses but among them, La Rondine Occasions stands out as the best choice for an array of reasons. Here's why you should consider this renowned store for your confirmation dresses shopping.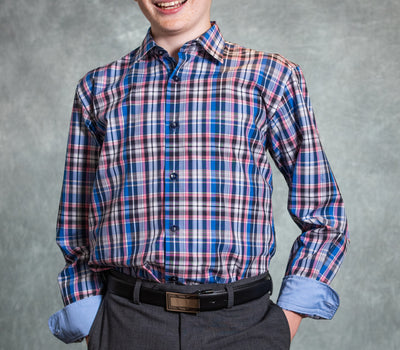 La Rondine Occasions
La Rondine Occasions, located in the heart of Oakville, is a store that has carved a niche for itself in the area of confirmation dresses. The store boasts an extensive range of high-quality confirmation dresses that are both modern and stylish. The store's long-standing reputation for excellence is a testament to its dedication to providing top-notch dresses for your special confirmation day.
La Rondine Occasions, known for its unmatched customer service, offers a personalized shopping experience to every customer that walks through their door. The staff is knowledgeable and will guide you through the selection process, ensuring you find the perfect dress to mark this important milestone in your life.
Confirmation Dresses
Quality: At La Rondine Occasions, quality is paramount. The store offers a vast selection of confirmation dresses that are carefully crafted with high-quality materials. Attention to detail is a distinguishing factor, with each dress designed beautifully to make your confirmation day even more special.
Variety: Regardless of your personal style or taste, La Rondine Occasions has got you covered. From classic to contemporary styles, the store provides a diverse range of confirmation dresses, ensuring each customer finds a dress that aligns with their personal style.
Price: While quality and style are essential, affordability is also a key factor to consider when shopping for confirmation dresses. At La Rondine Occasions, you will find dresses that are reasonably priced without compromising on quality or style.
Size: La Rondine Occasions understands that everyone's size and body shape is different. That's why they provide a wide range of sizes, ensuring every young lady finds a dress that fits her perfectly.
Accessibility: Located in Oakville, La Rondine Occasions is easily accessible for customers in and around the city. With convenient hours of operation, shopping for your confirmation dress becomes a hassle-free experience.
Top-Notch Customer Service: The staff at La Rondine Occasions are professional, friendly, and dedicated to assisting you in your search for the perfect confirmation dress. They take the time to understand your preferences and guide you towards a dress that meets all your needs.
Best Stores
In conclusion, if you find yourself asking "What are the best stores for confirmation dresses in Oakville?" look no further than La Rondine Occasions. With its unwavering commitment to quality, variety, affordability, and superior customer service, it's no doubt that La Rondine Occasions is the top choice for confirmation dresses in Oakville. Visit today and make your confirmation day even more memorable with a dress from La Rondine Occasions.