Confirmation Dresses in Mississauga
For those seeking the perfect dress for one of faith's most important rites of passage, the question remains: What are the best stores for confirmation dresses in Mississauga? Among a plethora of options, La Rondine Occasions leads the pack with its stunning collection and exceptional customer service. This article will guide you through the process of finding the perfect confirmation dress and tell you why La Rondine Occasions stands out.
Confirmation is a significant event in various Christian denominations. It is a rite of passage that signifies the strengthening of faith and commitment to the church. A critical aspect of this celebration is the confirmation dress, symbolizing purity and innocence. Hence, finding the perfect dress is crucial.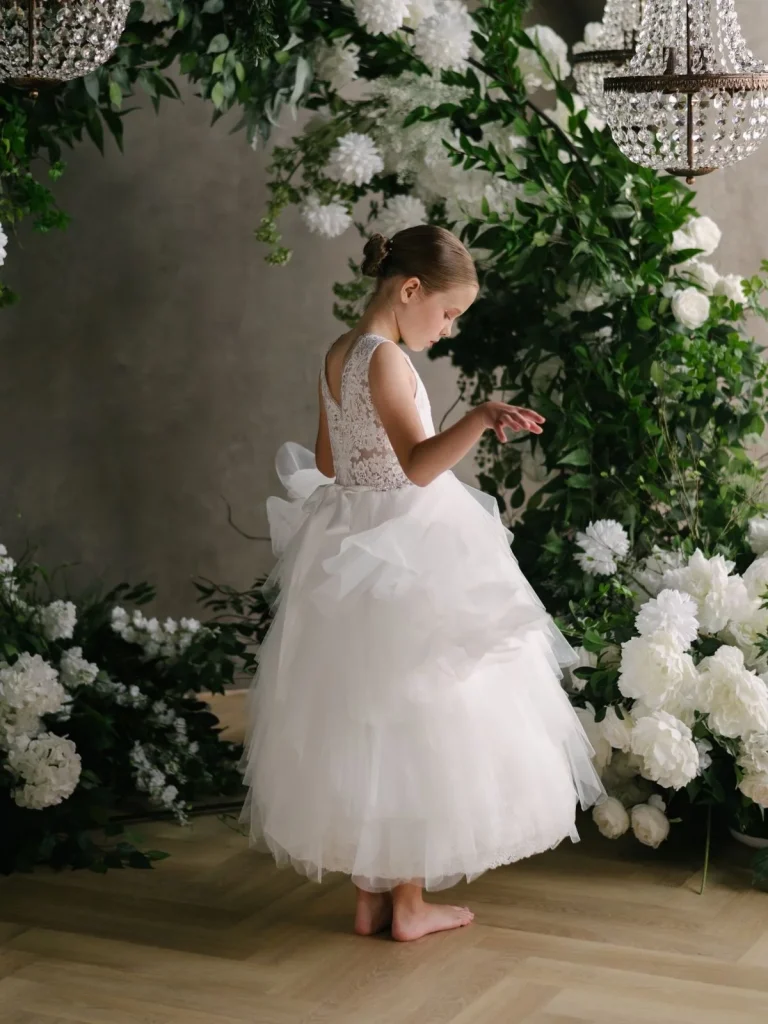 La Rondine Occasions
When searching for the best stores for confirmation dresses in Mississauga, it's essential to consider factors such as style, variety, quality, and value for money. La Rondine Occasions perfectly fits these criteria and more, making it a top choice for many.
La Rondine Occasions is a premier boutique in Mississauga known for its exquisite collection of dresses for various occasions, including confirmations. It offers an array of stylish yet modest options, perfect for this solemn event. The store boasts of designs that are modern and timeless, appealing to young girls and their parents alike.
Quality is a significant factor when choosing a confirmation dress. At La Rondine Occasions, all dresses are made of high-quality fabrics and are meticulously crafted to ensure longevity. The attention to detail is apparent in every dress, with intricate designs and superb finishes that highlight elegance and sophistication.
Besides style and quality, La Rondine Occasions offers excellent value for money. It provides a range of price points to suit various budgets without compromising the quality and style that it's famous for.
Best Stores for Confirmation Dresses
What sets La Rondine Occasions apart from other stores is its exceptional customer service. Their experienced staff offer expert advice and guidance to help you choose the perfect dress that suits your style and fits you perfectly. They understand the significance of confirmation and ensure that every girl feels special and confident in her dress.
In addition to confirmation dresses, La Rondine Occasions also offers a selection of accessories to complete your look. From elegant shoes to beautiful jewelry and veils, you can find everything you need in one place.
Another notable feature of La Rondine Occasions is its user-friendly online platform. It allows you to browse through their collection from the comfort of your home, making your shopping experience more convenient and hassle-free.
Quality Confirmation Dress
In conclusion, when it comes to finding the best stores for confirmation dresses in Mississauga, La Rondine Occasions is undoubtedly at the top. With its stylish and high-quality dresses, excellent customer service, and great value for money, it's no surprise that it's a favorite among many.
So, as you prepare for your or your loved one's confirmation, remember that the dress is an essential part of the celebration. It's not just about looking good, but it also symbolizes your faith and commitment. Therefore, choose a store that understands this significance, like La Rondine Occasions. With them, you're not just buying a dress; you're investing in a beautiful memory that you'll cherish forever.