Confirmation Dresses in Guelph
If you're looking for the best stores for confirmation dresses in Guelph, you're in the right place. As you prepare for this significant religious ceremony, you'll want to dress appropriately and beautifully, honouring the importance of the event. The search for the perfect dress can be overwhelming, given the plethora of stores available. However, one store stands head and shoulders above the rest – La Rondine Occasions.
La Rondine Occasions, a leading store for confirmation dresses in Guelph, is renowned for its broad selection of elegant, high-quality dresses. The store is beloved by customers for its exemplary customer service and the exceptional quality of its merchandise.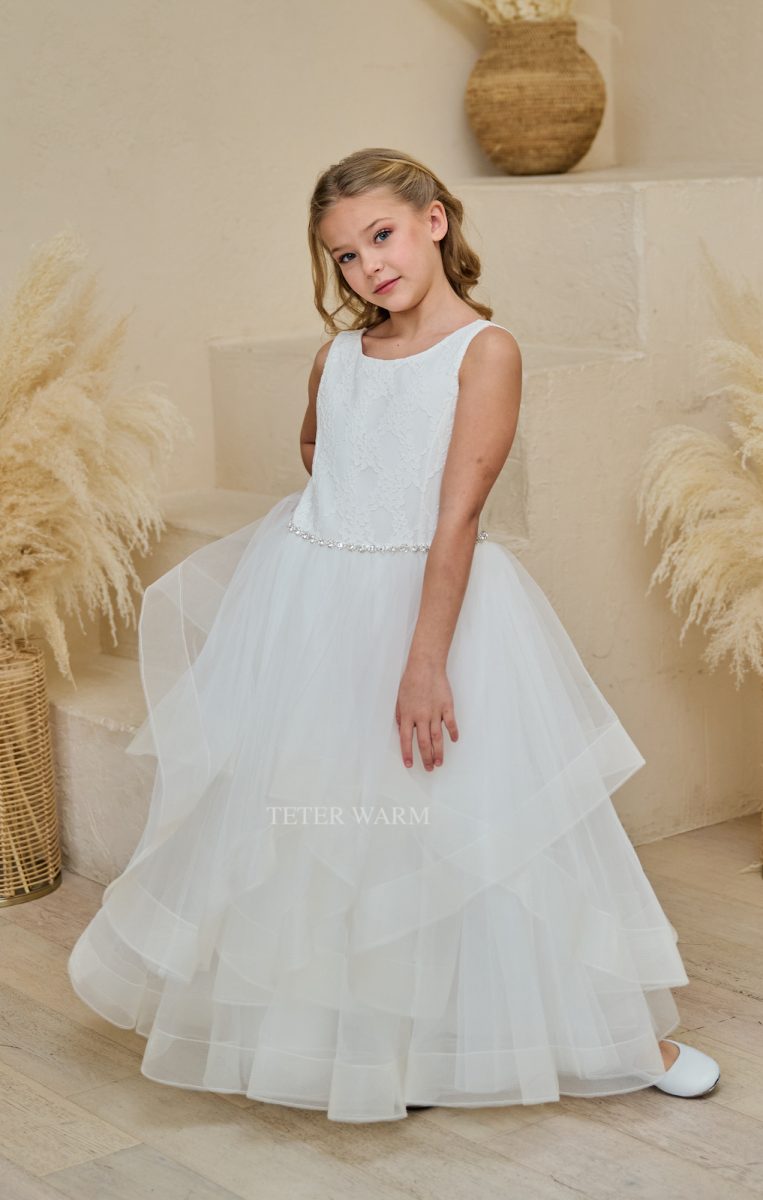 La Rondine Occasions
The confirmation dress selection at La Rondine Occasions is diverse and inclusive, catering to various styles, sizes and budgets. Customers can choose from countless designs, from simple and elegant pieces to more elaborate, detailed dresses. It's the perfect store to find a confirmation dress that truly matches the personality and preferences of the wearer.
One of the significant advantages of shopping at La Rondine Occasions is their experienced and knowledgeable staff. They understand the importance of the confirmation ceremony and are happy to guide you through the process of selecting the perfect dress. Their expertise and commitment to customer satisfaction set them apart from other Guelph clothing stores.
La Rondine Occasions also prides itself on its quality. The store only carries dresses from reputable manufacturers who use high-quality materials in their designs. When you purchase from La Rondine Occasions, you can be confident that you're getting a dress that will look stunning and last a lifetime.
Best Stores for Confirmation Dresses
The store's location in the heart of Guelph makes it a convenient choice for local residents. However, their reputation for quality and service has attracted customers from outside the city as well. Regardless of where you're coming from, the trip to La Rondine Occasions is well worth it for the selection and service you'll find.
Making the process of confirmation dress shopping even more streamlined, La Rondine Occasions offers an online shopping platform, allowing customers to browse their selection from the comfort of their own homes. This feature is particularly beneficial for those who live outside Guelph and can't make it to the physical store.
While there are other stores in Guelph where you could shop for a confirmation dress, none quite match the level of service, selection, and quality that you'll find at La Rondine Occasions. It's not just a shop, but a memorable experience that leaves every customer feeling valued and satisfied.
Guelph Clothing Stores
In short, La Rondine Occasions is a top-tier choice for anyone seeking confirmation dresses in Guelph. Their extensive selection, knowledgeable staff, and dedication to customer satisfaction make them a standout option in the city's retail landscape.
So, the next time you find yourself wondering, "What are the best stores for confirmation dresses in Guelph?" look no further than La Rondine Occasions. Whether you're shopping in-store or online, you'll find a wide range of beautiful dresses and a team ready and willing to help you find the perfect one for your special day. Enjoy the peace of mind that comes with knowing you're in good hands and focus on the true meaning of the confirmation ceremony.