Confirmation Dresses in Guelph
When it comes to special occasions like confirmation ceremonies, the perfect dress is essential. For those residing in Guelph, there are numerous local boutiques and designers specializing in creating these stunning pieces. The spotlight today is on one such boutique: La Rondine Occasions.
La Rondine Occasions is a renowned local boutique in Guelph that specializes in confirmation dresses. The boutique is known for its exquisite designs and high-quality materials, making it a go-to place for those seeking the perfect confirmation dresses in Guelph.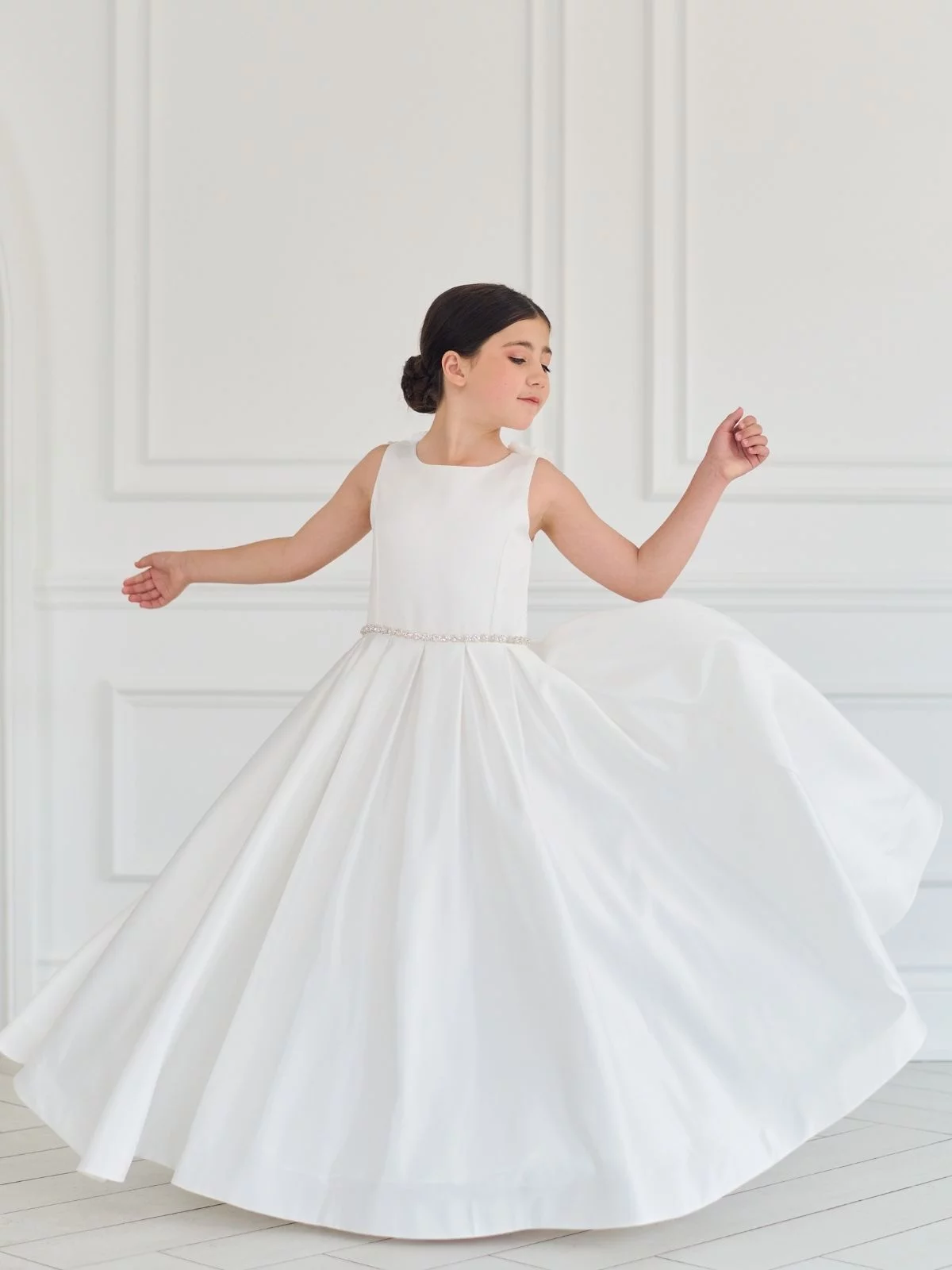 Local Boutiques Guelph
When it comes to designing confirmation dresses, La Rondine Occasions goes the extra mile to ensure they meet the needs of their clients. They understand that a confirmation is a significant life event and therefore, the dress should not only be stylish but also comfortable and suitable for the occasion.
At La Rondine Occasions, you'll find a variety of styles and designs. Whether you prefer a modern, chic look or a more traditional, elegant style, this boutique will cater to your preferences. The dresses are made to accentuate the beauty of the wearer while ensuring they feel comfortable and confident during the confirmation ceremony.
Moreover, La Rondine Occasions is not your average local boutique. What sets them apart is their dedication to providing personalized service. They believe in creating an intimate shopping experience where clients can express their style ideas and preferences. The designers then work tirelessly to bring these ideas to life.
Designers Guelph
But the services at La Rondine Occasions go beyond selling confirmation dresses. They also offer consultation services where they provide clients with style advice and guidance. If you're unsure about what style or design would be best for your confirmation, the seasoned designers at this boutique will provide you with invaluable insights.
La Rondine Occasions also prides itself on its affordability. While they specialize in high-quality and stylish confirmation dresses, they ensure that their prices are reasonable and competitive. So, if you're in Guelph and looking for a confirmation dress that offers value for money, this is the boutique to visit.
The local designer scene in Guelph is not limited to La Rondine Occasions. There are several other talented designers who specialize in creating beautiful confirmation dresses. However, what sets La Rondine Occasions apart is their focus on delivering a personalized experience, making them one of the top choices in Guelph for confirmation dresses.
Guelph Confirmation Dresses
In conclusion, if you're looking for local boutiques or designers specializing in confirmation dresses in Guelph, La Rondine Occasions is a name you should consider. Offering a variety of styles, great service, and affordable prices, they ensure that your confirmation dress will not only be beautiful but also a perfect fit.
So, why not make your confirmation ceremony memorable with a dress from La Rondine Occasions? Visit their boutique in Guelph to explore their stunning range of confirmation dresses.
Remember, your confirmation ceremony is a special occasion, and the dress you choose should reflect that. At La Rondine Occasions, you'll find just what you're looking for – a beautiful, comfortable, and suitable dress for your significant day.