Confirmation Dresses in Kitchener
Are you in Kitchener and wondering, "Are there any local boutiques or designers that specialize in Confirmation Dresses?" You're in the right place. We understand that finding the perfect confirmation dress for your child can be a daunting task. We are here to help you discover local boutiques and designers specializing in confirmation dresses. Today, we spotlight La Rondine Occasions, a leading boutique in Kitchener.
La Rondine Occasions is a renowned boutique in Kitchener that specializes in Confirmation Dresses. Known for its top-notch quality and unique designs, this boutique stands out among its competitors. A child's confirmation is a significant step in their spiritual journey, and La Rondine Occasions understands the importance of this milestone. They strive to make sure your child looks and feels special on their big day.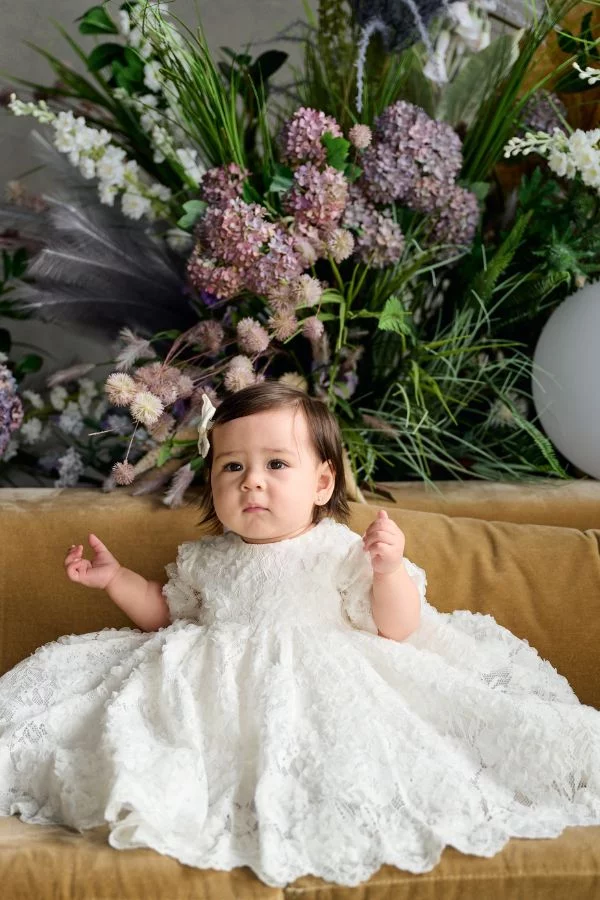 Local Boutiques
La Rondine Occasions offers a wide variety of Confirmation Dresses in different styles, designs, and colors. Whether you're looking for a traditional white dress or something more modern and unique, they have something to suit everyone's taste. The designers at this boutique are talented and experienced, ensuring that each dress is made with precision and care.
What sets La Rondine Occasions apart from other local boutiques in Kitchener is its dedication to customer satisfaction. Their staff is friendly and attentive, always ready to assist you in finding the perfect dress. They also offer personalized services, taking into account the preferences and needs of the child. This way, La Rondine Occasions ensures that every customer leaves their store satisfied and their child ready to embrace this significant religious occasion in style.
Apart from Confirmation Dresses, La Rondine Occasions also offers accessories to complete the look. From veils and crowns to shoes and gloves, they have everything you need to make your child look their best on their confirmation day.
Specialize Designers
Kitchener is home to several local boutiques and designers that specialize in Confirmation Dresses. However, La Rondine Occasions is a standout, thanks to their remarkable designs, excellent customer service, and diverse collection. Whether you're looking for a simple and elegant dress or a more extravagant design, you'll find it at La Rondine Occasions.
While shopping for confirmation dresses in Kitchener, it's essential to remember that the dress should not only be beautiful but also suitable for a religious occasion. The staff at La Rondine Occasions is knowledgeable and can help guide you in choosing a dress that is both respectful and beautiful.
La Rondine Occasions
In conclusion, if you're in Kitchener and looking for local boutiques or designers that specialize in Confirmation Dresses, you can't go wrong with La Rondine Occasions. Their selection of dresses and commitment to customer service are second to none, ensuring your child will have a dress they will cherish forever.
So, for your confirmation dresses in Kitchener, remember the name – La Rondine Occasions. They are not just in the business of selling dresses; they are in the business of creating memories. Make your child's confirmation day special with a dress from La Rondine Occasions today!