A Bat Mitzvah signifies a pivotal milestone in the life of a young Jewish girl. It's the transition from childhood to adulthood and is usually marked by a lavish celebration. Central to this event, aside from the rites and festivities, is the selection of an appropriate dress. When it comes to Girls Bat Mitzvah Dresses in Burlington, parents and guardians often find themselves facing a myriad of choices. However, there's no need to worry! We've created this ultimate guide to help you navigate the process with ease.
The first point to consider when selecting Bat Mitzvah Dresses in Burlington is the fit. This event marks a girl's coming of age, so the dress should be age-appropriate and fit comfortably. It's vital to measure your child accurately before going shopping. Keep in mind that the ideal dress should not be too loose or too tight. It should fit perfectly to allow the celebrant to move around freely and enjoy the festivities.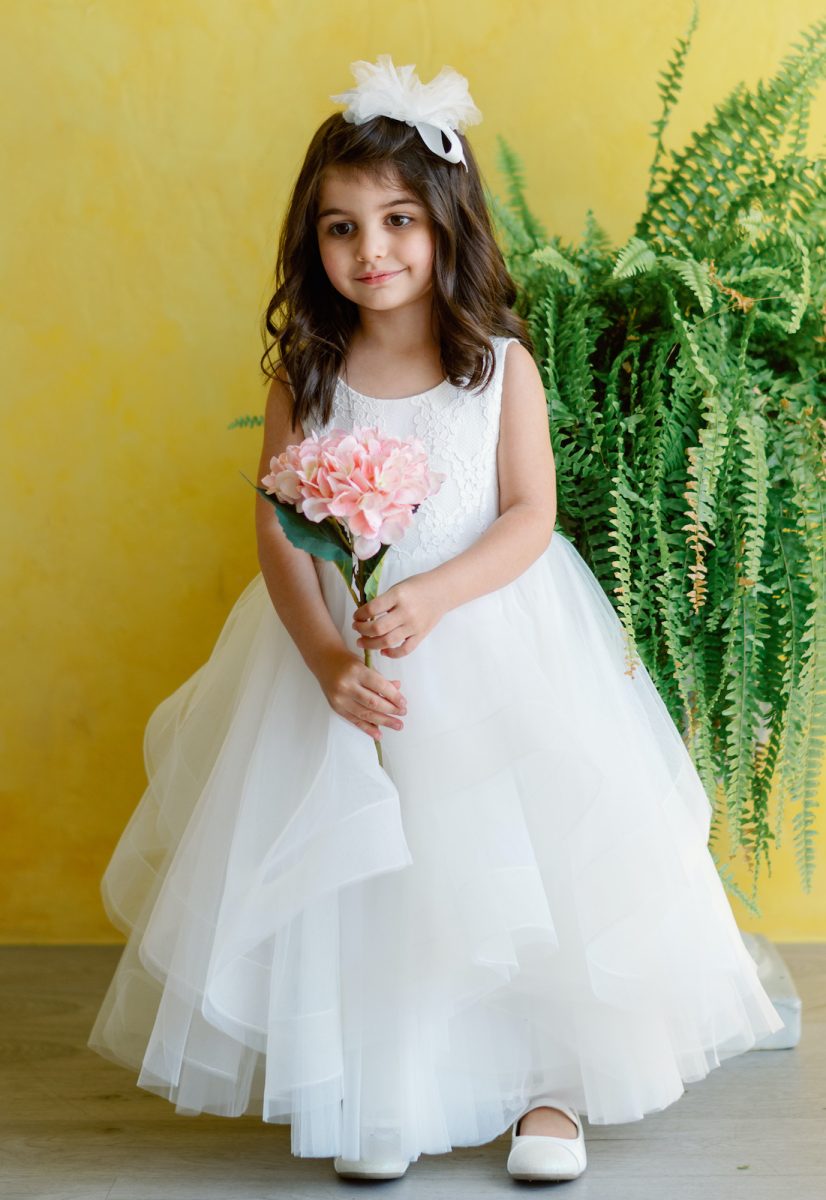 Buy Best Bat Mitzvah Attire Online
Next, consider the style of the dress. When selecting Girls Bat Mitzvah Dresses, the style should reflect the personality and preferences of the young lady. A wide range of styles are available, from traditional to contemporary and everything in between. The key is to choose a dress that complements your child's personality while being in line with the religious and cultural norms of this significant event.
In Burlington, there are numerous stores and boutiques that offer a variety of Girls Bat Mitzvah Dresses. It might be tempting to run to the first store you come across, but it's important to shop around. Take the time to compare prices, styles, and fabric quality from different shops. This will ensure that you get the best value for your money.
What to Wear to a Bar Mitzvah
The color of the Bat Mitzvah dress is another crucial factor to consider. Traditional color choices include white or cream, which symbolize purity. However, many girls opt for more vibrant colors to reflect their individuality. Popular color choices include pastel shades, such as pink and lavender, or bolder hues, such as blues or reds. The final choice ultimately depends on the personal style of the Bat Mitzvah girl.
Accessories complete the look of any outfit, and Girls Bat Mitzvah Dresses are no exception. Consider adding a tiara, veil, or a beautiful necklace to complement the dress. However, remember to keep accessories minimal and sophisticated to maintain the elegance of the event.
Finally, it's crucial to start shopping early. This allows ample time for alterations if needed, and it can also help alleviate stress as the big day approaches. Keep in mind that the Bat Mitzvah is a celebration, and the preparation should be enjoyable, not stressful.
Trying to Find the Perfect Girls Bat Mitzvah Dresses
Choosing Girls Bat Mitzvah Dresses in Burlington doesn't have to be a daunting task. It's all about knowing what to look for and where to shop. With this ultimate guide, you're well-equipped to find the perfect dress that will make your girl's Bat Mitzvah an unforgettable event.
Remember, the dress is just a part of the event. The most important aspect is the rite of passage and the celebration of your daughter's transition into adulthood. No matter what dress she wears, the day will be special and memorable. Happy shopping and Mazel Tov on this joyous occasion!