The sacred occasion of a child's baptism is a cherished moment, marking a milestone in their journey of faith. Outfitting the little star of the day in a beautiful baptism dress is a significant part of the ceremony. If you are in search of elegant and top-notch Baptism Dresses in Kitchener, your journey starts here. Let us guide you through an array of exquisite baptism outfits for your precious one's special day.
First, let's talk about elegance. The elegance of baptism dresses in Kitchener is unparalleled. With a rich variety of designs to choose from, these baptism outfits are fashioned with great attention to detail. Ranging from classic white gowns with intricate lace detailing to modern designs with clean lines and minimalistic elegance, there is a dress to suit every child's personality.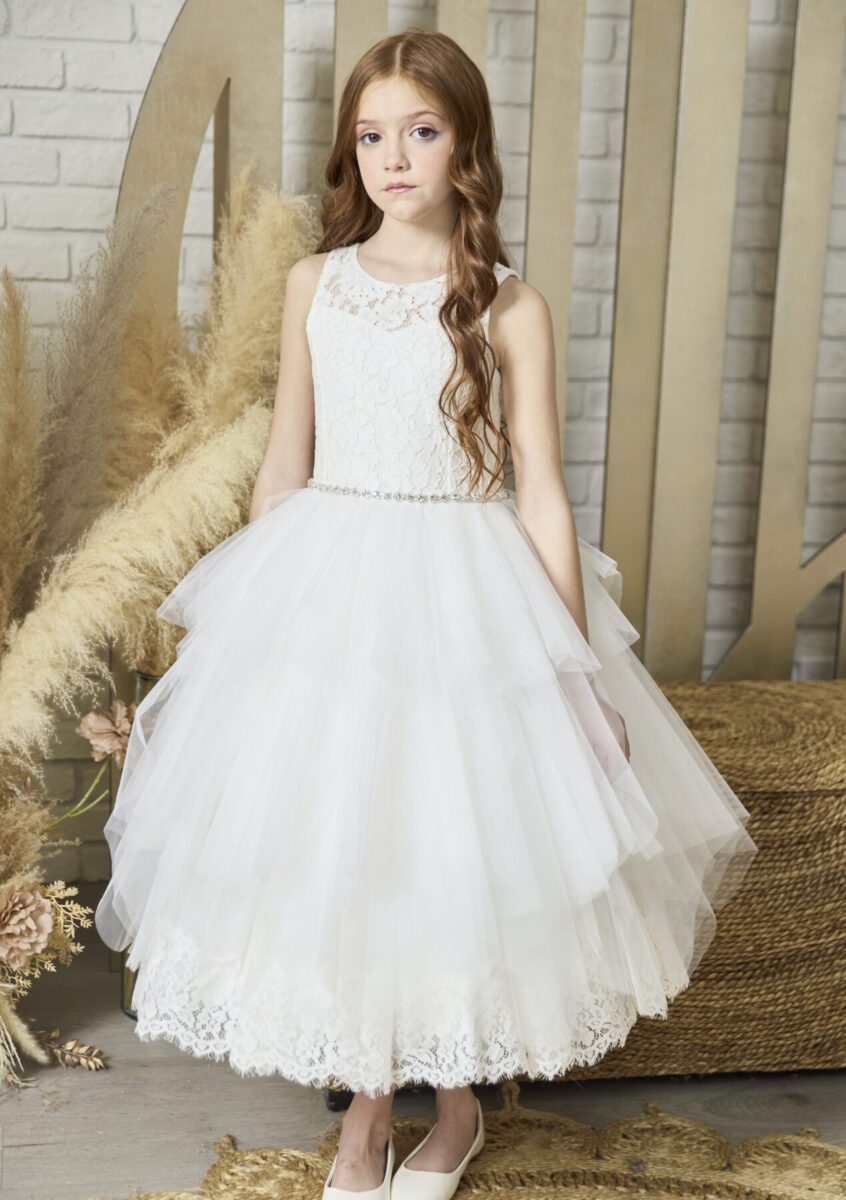 Custom Baptism Dresses in Kitchener
Quality is a watchword when it comes to baptism outfits in Kitchener. These baptism dresses are crafted from the most luxurious materials including satin, silk, and lace. The intention is to ensure your child feels comfortable and looks radiant on their special day. Furthermore, the high-quality dresses also ensure durability, so the baptism dress can be cherished as a keepsake for years to come.
Perhaps you're a parent on a budget, but still, want your child to look angelic on their baptism day? There's no need to fret. There are affordable baptism dresses in Kitchener that don't compromise on quality or style. These dresses, while being budget-friendly, still offer elegance and comfort for the little ones. With a vast selection to choose from, you're sure to find the perfect baptism dress that meets your budget and satisfies your taste.
For those who desire something unique for their child's baptism, custom baptism dresses in Kitchener are an ideal choice. These dresses are tailor-made to fit your child perfectly and can be customized to match your vision. Whether you want a traditional long gown with lace detailing or a modern dress with a unique pattern, custom baptism dresses allow you to get creative and ensure your child stands out on their special day.
Finding The Perfect Baptism Dress Near Me
Finding the perfect baptism dress is not just about the outfit alone. It's about capturing the essence of this special moment and making it memorable. It's about seeing the joy on your child's face when they are dressed in a beautiful outfit that makes them feel special. That's why choosing the right baptism dress is so important.
When shopping for baptism dresses in Kitchener, it's essential to choose the right size for your child. The dress should not be too tight or too loose; it should fit perfectly. Most stores offer a size guide to ensure you select the right fit for your child. Also, consider the season when picking a baptism dress. A light, airy dress would be suitable for a summer baptism, while a heavier material like satin would be ideal for a winter ceremony.
Don't forget the accessories! Complete your child's baptism outfit with a matching bonnet or headband, socks or tights, and shoes. These accessories not only complement the baptism dress but also add a touch of elegance and sophistication to the overall look.
Shop Online Baptism Dress For Baby Girl
In conclusion, if you're in search of baptism dresses in Kitchener, you're in luck. You can find elegant, high-quality, and affordable baptism outfits for your child's special day. Whether you choose a ready-made dress or opt for a customized one, you're guaranteed to find a baptism dress that will make this sacred occasion memorable. Remember, the right baptism dress is not just about style; it's a symbol of a significant milestone in your child's life. So, choose wisely and let your little one shine on their special day.