Confirmation Dresses
Every faith-filled event marks a significant milestone in our lives, especially a Catholic Confirmation. It's more than just a ceremony; it is a rite of passage, a moment of spiritual growth and commitment. One key component of this special day is the Confirmation dress – a symbol of purity and dedication to the faith. If you're in Guelph and looking for the perfect dress for this occasion, look no further than La Rondine Occasions. This boutique offers an impressive array of Catholic Confirmation dresses that cater to each unique style and preference.
La Rondine Occasions, renowned for their personalized service and array of stylish, modest dresses have made them a go-to destination for Catholic Confirmation Dress in Guelph. Their collection ranges from simple, elegant designs to more elaborate, detailed gowns, all crafted with care and attention to detail.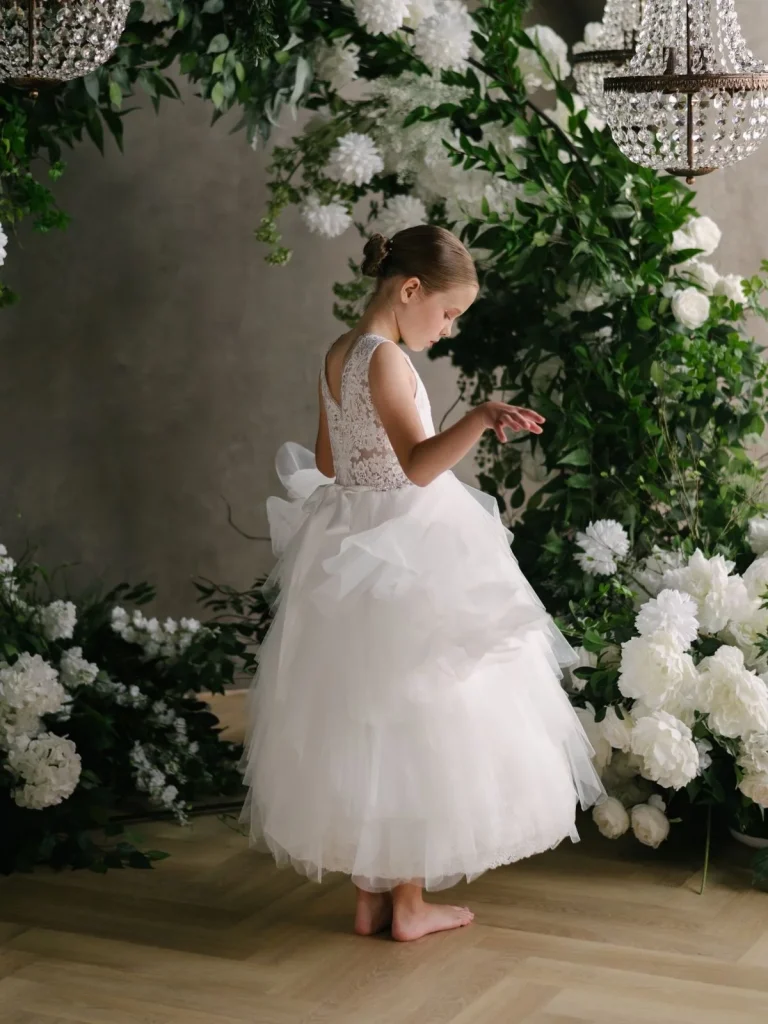 La Rondine Occasions
Choosing a Catholic Confirmation dress requires careful consideration. The dress must not only be modest and appropriate for the church ceremony but should also reflect the wearer's personality. At La Rondine Occasions, they believe that every girl should feel special on her Confirmation day. Their dedicated team helps each customer in selecting the dress that best fits their body, suits their style, and meets the church's requirements.
The boutique's collection includes various styles, from classic, timeless pieces to more modern, trendy designs. Regardless of the style you're after, you can be sure to find the perfect Catholic Confirmation Dress at La Rondine Occasions in Guelph. Each dress is designed to enhance the wearer's natural beauty while staying true to the solemnity of the occasion.
At La Rondine Guelph, they also understand the significance of comfort in addition to style. Therefore, their dresses are designed with soft, high-quality fabrics that not only look impressive but also provide comfort throughout the ceremony and celebrations. They also offer a range of sizes, ensuring that every girl, regardless of her body type or size, can find a dress that fits perfectly.
Catholic Confirmation Dress Guelph
While browsing through the collection of Confirmation dresses at La Rondine Occasions, you'll notice the meticulous attention to detail in each piece. From the intricate lace detailing to the elegant beadwork, every dress is a masterpiece in its own right.
The experience of shopping for a Catholic Confirmation Dress at La Rondine Occasions doesn't end with just choosing a dress. The boutique also offers a range of accessories to complete the look. From delicate veils to sparkling tiaras, elegant gloves to matching shoes, you can find everything you need to create a memorable Confirmation ensemble.
La Rondine Occasions is not just a store; it's a one-stop-shop solution for all your Catholic Confirmation Dress needs in Guelph. They believe that every Confirmation is unique and should be celebrated with a dress that's just as special.
Affordable Dresses,
Finding the perfect dress for this significant day shouldn't be a daunting task. At La Rondine Occasions, it's an enjoyable experience. They are dedicated to making the process as smooth and gratifying as possible. With their expert guidance, extensive selection, and commitment to quality, you'll leave the store not just with a dress but with a cherished memory.
Visit La Rondine Occasions in Guelph today for your Catholic Confirmation Dress and make the special day an unforgettable one. Embark on this spiritual journey with a dress that signifies your faith, commitment, and style.
In conclusion, La Rondine Occasions brings together style, modesty, and comfort, ensuring that every young girl's Confirmation Day is just as special as she is. Their beautiful collection of dresses and accessories are designed to make every young girl feel like a princess on her big day. So, when it comes to selecting a Catholic Confirmation Dress in Guelph, choose La Rondine Occasions.