Confirmation Dresses Hamilton
The search for the perfect confirmation dress can be both exciting and daunting. If you're in Hamilton and wondering, 'Are there any local boutiques or designers that specialize in confirmation dresses?' – the answer is yes. Many talented designers and boutiques in Hamilton cater specifically to this special moment in a young girl's life. Among them, the renowned La Rondine Occasions stands out as a destination for those seeking Designer Confirmation Dresses in Hamilton.
Located in the heart of the city, La Rondine Occasions has a rich history of providing exceptional outfits for special occasions. Their expertise in creating personalized, unique, and beautiful confirmation dresses is unmatched. Whether you're looking for a traditional style or something more fashion-forward, La Rondine Occasions has something to offer.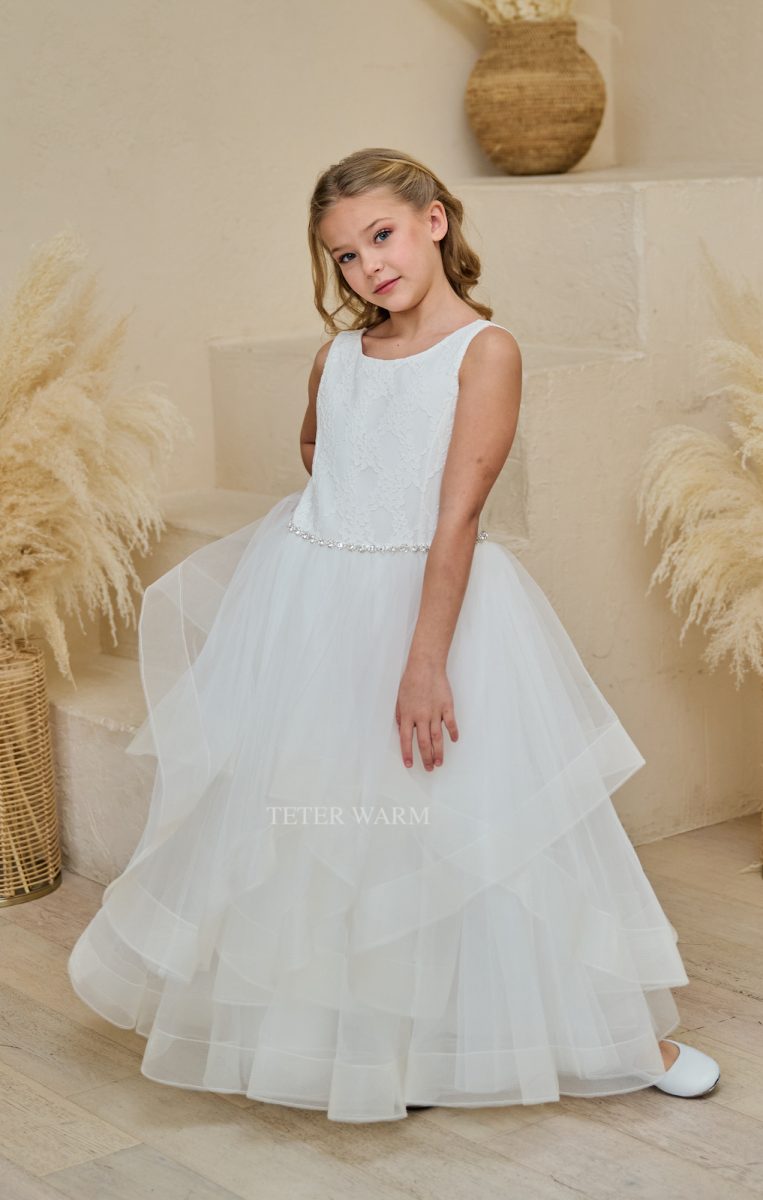 La Rondine Occasions
As a leading local boutique in Hamilton, La Rondine Occasions prides itself on its extensive collection of confirmation dresses. Their selection is diverse, featuring a variety of styles, colors, and designs to suit any young girl's taste. The boutique also specializes in custom-made dresses, offering a unique service where every dress is tailored to the individual's specific preferences and measurements.
Quality is a given at La Rondine Occasions. The boutique employs skilled tailors and uses top-quality fabrics to ensure every dress is both beautiful and durable. With a keen eye for detail, the expert team at La Rondine Occasions ensures that every seam, hemline, and embellishment is perfectly placed.
In addition to their exquisite collection, La Rondine Occasions is also well-known for its superior customer service. The friendly staff is always ready to assist, providing helpful advice and guidance throughout the selection process. They understand that each confirmation is unique and work diligently to help find the perfect dress for each special day.
Local Boutiques Hamilton
While La Rondine Occasions is a top choice for many, Hamilton offers a wealth of other local boutiques specializing in confirmation dresses. These include notable names such as Bella Mia Bridal, which boasts an impressive collection of dresses for all sizes, and Promises and Lace, known for their elegant designs and high-quality materials.
These Hamilton designers are committed to creating memorable confirmation dresses that make each young girl feel special. With an understanding of the importance of this religious event, they work tirelessly to create outfits that are not only visually stunning but also respectful and appropriate for a confirmation ceremony.
Hamilton is also home to several talented independent designers who specialize in creating unique, one-of-a-kind confirmation dresses. These designers offer bespoke services, designing and creating dresses tailored to the individual's exact specifications. This level of personalization ensures that every young girl gets a dress that is truly her own.
Specialize Confirmation Dresses
In conclusion, Hamilton offers numerous options for those in search of specialized confirmation dresses. Whether you choose the renowned La Rondine Occasions or one of the other local boutiques, you can rest assured that you will find a dress that fits the occasion perfectly. From a variety of styles and designs to exceptional customer service, the boutiques in Hamilton leave no stone unturned in their quest to provide the perfect confirmation dress.
So, if you're asking, 'Are there any local boutiques or designers that specialize in confirmation dresses in Hamilton?' – the answer is a resounding yes. Each boutique and designer brings their unique touch to every dress, ensuring that each girl feels special and confident on her important day.