Burlington Boutiques
In Burlington, one of the top searches related to confirmation dresses leads to a local gem: La Rondine Occasions. This notable boutique stands out through its extensive collection and unique designs of confirmation dresses. La Rondine Occasions represents the pinnacle of elegance and style when it comes to confirmation dresses in Burlington, and for good reason.
La Rondine Occasions is an upscale boutique located in the heart of Burlington. This local designer store has carved out a niche for itself, specializing in confirmation dresses. Confirmation, a significant event in the Christian tradition, deserves to be celebrated in style. Thus, La Rondine Occasions focuses on offering exquisite dresses that commemorate this spiritual occasion.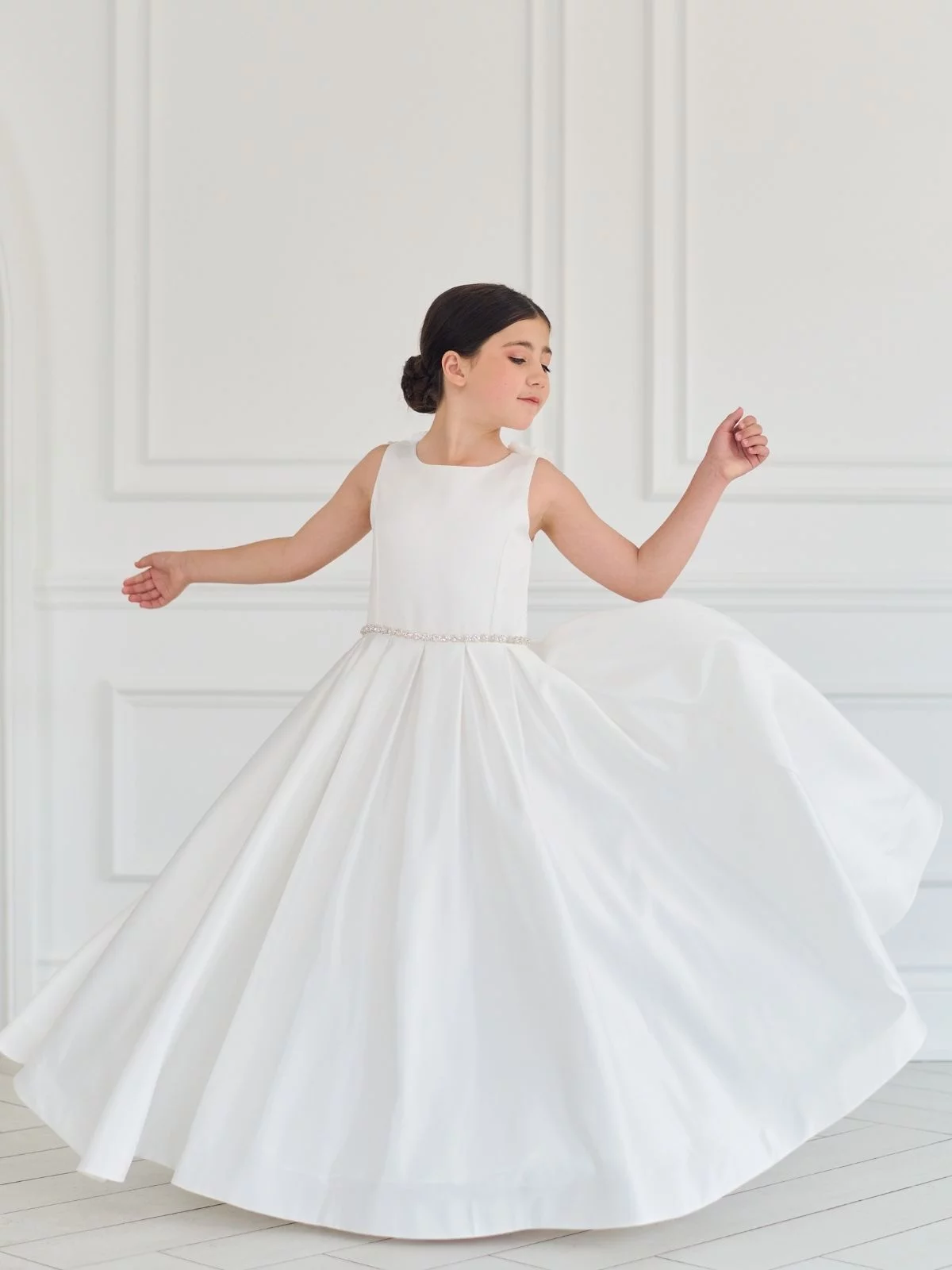 La Rondine Occasions
The boutique's collection of confirmation dresses is as varied as it is beautiful, featuring everything from traditional, modest designs to more contemporary styles. Each piece is thoughtfully curated to respect the significance of the event while allowing the wearer to express her personality and style. The dedicated team at La Rondine Occasions also takes into account the latest fashion trends, ensuring that the dresses are both stylish and appropriate for the occasion.
What sets La Rondine Occasions apart from other local boutiques in Burlington is not just its specialty in confirmation dresses but also its dedication to quality and customer service. Every dress in their collection is meticulously crafted using high-quality materials and exceptional craftsmanship. The team also provides personalized services, offering style advice and alterations to ensure that the dress fits perfectly.
Confirmation Dresses
La Rondine Occasions is more than just a boutique—it's a haven for those seeking a unique and stylish confirmation dress. While it caters specifically to confirmation occasions, the collection's versatility also makes it suitable for other formal events. This adaptability is a testament to the boutique's innovative approach to design, proving that religious attire can be both respectful and fashionable.
As a local boutique, La Rondine Occasions embodies the spirit of Burlington, and it's worth mentioning how they support the local community. By sourcing materials from local suppliers and employing skilled local artisans, they are making a significant contribution to the local economy.
La Rondine Occasions also ensures that shopping for a confirmation dress is a memorable experience rather than a stressful chore. They understand the significance of the occasion and strive to make the process as enjoyable as possible. From the moment you step through their doors, their warm and welcoming staff are there to assist you, offering expert guidance to help you find the perfect dress.
Local Designers
In conclusion, if you're looking for local boutiques or designers in Burlington that specialize in confirmation dresses, La Rondine Occasions should be your first stop. With a wide array of beautiful dresses, a commitment to quality, and a dedication to customer service, this boutique stands head and shoulders above the rest. Enjoy the reassurance of knowing your confirmation dress comes from a boutique that understands and respects the importance of this spiritual milestone.
Remember, the right dress can make your confirmation day even more special, and at La Rondine Occasions, they're committed to helping you find it. Their mission is to deliver not just a dress, but an experience, one that you'll remember for years to come. So, why not make your confirmation day even more memorable with a stunning dress from La Rondine Occasions?
So, when you're ready to start shopping for the perfect confirmation dress, look no further than La Rondine Occasions – a premier destination among local Burlington boutiques. Your search for an unforgettable confirmation dress ends here.